DESIGN
We partner with you to look after your entire myQuality TM system journey. We make it easy for you to focus on your business because we ensure that your myQuality TM system is always up-to-date and audit ready. Our accreditted consultants are specialists with expertise in a wide range of industry sectors.
We truly believe in delivering exactly what you want, what you need. Our sales process is one of discovery that will enable you and
myQuality TM to identify the who, what, when and how of our management system design, implementation and certification.
Once we agree on the scope and resources, myQuality TM will begin the design to a project plan with an actual targeted certification date. Those who choose the proven 5-step within 10 weeks program can choose 3 ways to work with us.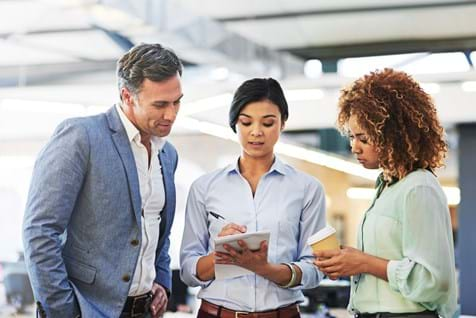 ---
Easy
A do-it-yourself program with all our resources, project management and mentoring needed to achieve certification within 6 months.
---
Easier
A strategic partnership of shared resources throughout the 5-step framework achieving certification within 10 weeks with or without ongoing support for the continuous improvement phase.
---
Easiest
myQuality TM will be your virtual Quality System Manager, available 24x5 supporting your business through the 5-step framework within the 10-week lead time. This includes ongoing expertise and resources to ensure your business remains a quality business and certification ready.
---
CASE STUDY
A medical device specialist located in Brisbane and Darwin, had a business case to improve sales and tender responses through the certification of their business. But where to start? Quality provided a fixed fee proposal using the proven 5-step framework, myQuality TM with a desired 10-week lead time. Only 2 site visits were required with the remainder of the project team facilitating and collaborating though teleconferencing and video conferencing.
Within 10 weeks, full certification on their first attempt was achieved, with a full support program now in place to keep them certification ready.